One of the most important things when researching an import export course, or any training course for that matter, is to know who's teaching you, their background and why they're qualified to teach you.
With that in mind, let me tell you who I am, my experience and you can decide whether I'm a good fit for your training needs.
Alan Bracken BA
By Accident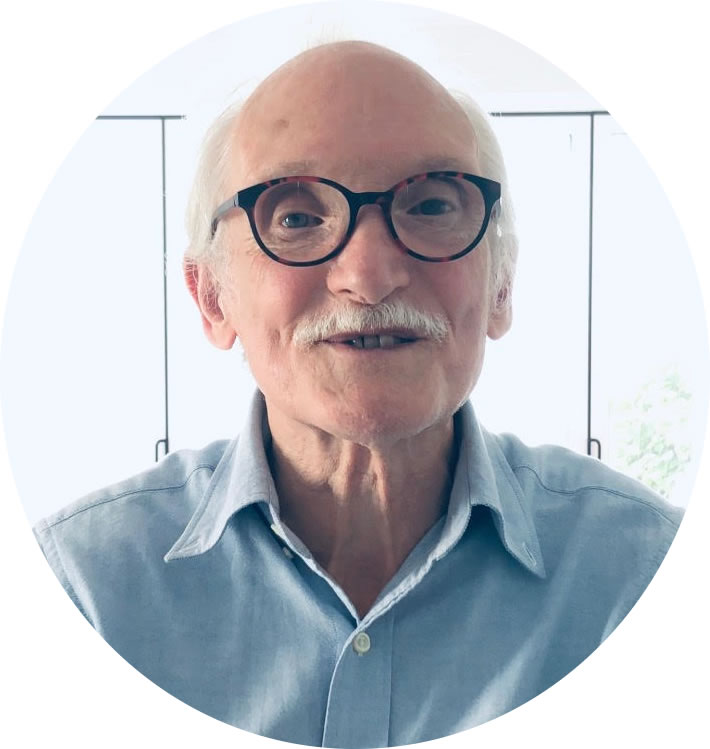 My path to importing and exporting came about quite by accident. In my early days I was employed by an American company to head up their new European office, located in London, England.
One of my responsibilities was to import our products from Chicago in the US and distribute them throughout Europe. At that time, my knowledge of import export procedure was zero, so decided the quickest and easiest way to solve the issue was to employ the services of a freight forwarder and clearing agent.
It didn't take long however, for me to realise my lack of knowledge was an advantage for my freight forwarder. I was being overcharged and lied to which became very obvious when my exports couldn't be traced or my imports were delayed for no apparent reason.
At this point, I decided the only course of action was to take matters into my own hands and control our imports and exports myself.
Going It Alone
Back then, there were very few training courses available and the most well known company who undertook most of the training was a a husband and wife team who read a few books and set themselves up as a 'training company". I didn't feel comfortable with this as I needed to know how to handle the real-world issues I was facing, not theory.
Thankfully, through the import export dealings I was still heading up, I met a very professional and trustworthy freight forwarder based in London's Heathrow Airport. This company, kindly provided me with an 'Internship" free of charge for two weeks. They were indeed the 'good old days'!
During this time I received valuable hands on, practical knowledge both in importing and exporting which I digested as much as I could and felt I had gained enough experience to go it alone.
Changing Course
I had been at this time studying to qualify as an accountant but after my brief experience in international trade I made a decision to devote all my time to learning about importing and exporting.
I found it a very challenging business where no two days the same and I enjoyed solving the problems and issues which actually gave me feeling of great satisfaction after I'd completed a job well done.
After many years of practical experience and working for others I eventually opened my on freight forwarding business, which I'm thankful to say became very successful. There were three keys to that success. I offered:
A bespoke service to each of my clients
A sound knowledge of the trade
Competitive pricing
I sold my company after nine years of trading and started ABTS® which is obviously still running successfully to this day, thirty years later.
I always had the ambition to become a consultant/trainer as I enjoy helping companies and individuals to learn about import export as well as sharing my knowledge and experience. I'm happy to know that those I teach, won't get ripped off like I did in those early days.
My Clients
I'm so very fortunate as in my career I've had the privilege to work with many wonderful individuals and organisations such as the United Nations. For over twelve years, I travelled the world with various UN agencies such as UNHCE, UNICEF and the WFP, training international and local staff in logistics.
I've had the privileged of training staff at Formula One Racing, Shell Oil, BP, Levano and Dell to name a few of the blue chips.
The greatest compliment I ever received in my working life was when I was introduced to a UNHCR seminar as, "Alan, the guy who gets his hands dirty". I'm not a consultant that arrives with my laptop and PowerPoint and delivers a seminar on a subject that I've never personally been involved in. I speak of the issues I know you'll face and how to pre-empt them and solve them, from my own experiences.
I've also had guest speaking rolls with several UK universities lecturing on global logistics. I love imparting my knowledge and practical experience to university students who usually have to absorbed so much theoretical knowledge and very little practical knowledge.
Why I Won't Retire
Fifteen years ago I decided a full retirement wasn't for me. I'm not someone who can sit back and watch the TV all day. I still very much enjoy getting my hands dirty.
With that, I wrote and introduced our online import export course which allows me to remain very active and talk with students around the world, continue to give advice, impart my knowledge and experience and offer encouragement. It gives me an opportunity to meet so many great people, hear their professional ambitions and goals and I love to be a part of that.