Last Updated: 20/05/2022
After many requests, ABTS® is happy to announce a new payment instalment option for students available from today.
When enrollment for our online courses is open, we now offer students the option of 4 interest-free payments, using ClearPay.
Here's how to sign up using ClearPay:
1. Decide on the course you want to enroll in on our PRICING page.
Next, click the "Pay By Instalments (Select ClearPay)" button: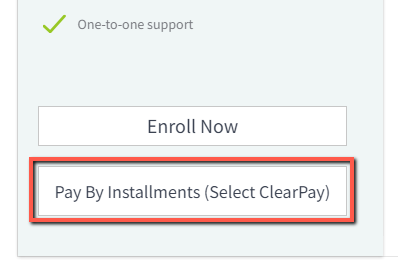 2. On the next screen, make sure to click "ClearPay":
3. Follow the sign up process and complete.
We hope this makes it easier for students to enroll and if you have any questions, please contact us.