(Last Updated On: 05/07/2022)
Our online international trade courses has been validated by The London Institute of Shipping and Transport since 2005, giving our students the confidence in the practical, hands-on way we teach you have to import and export. Our course is streamlined, excluding any logistics theory, getting to the point and showing you what you'll need to know and understand in order to move your goods from source to destination. We do this with a series of entertaining animated videos, opposed to asking you to read pages and pages of text, or listen to a teach at a whiteboard for hours.
We've trained hundreds of students and helped further their careers as well as helped setup countless successful businesses, with many of our students now their own boss running their own successful companies.
With over 30 years of experience, we're here to offer you one-to-one support and bring your career or business to the next level.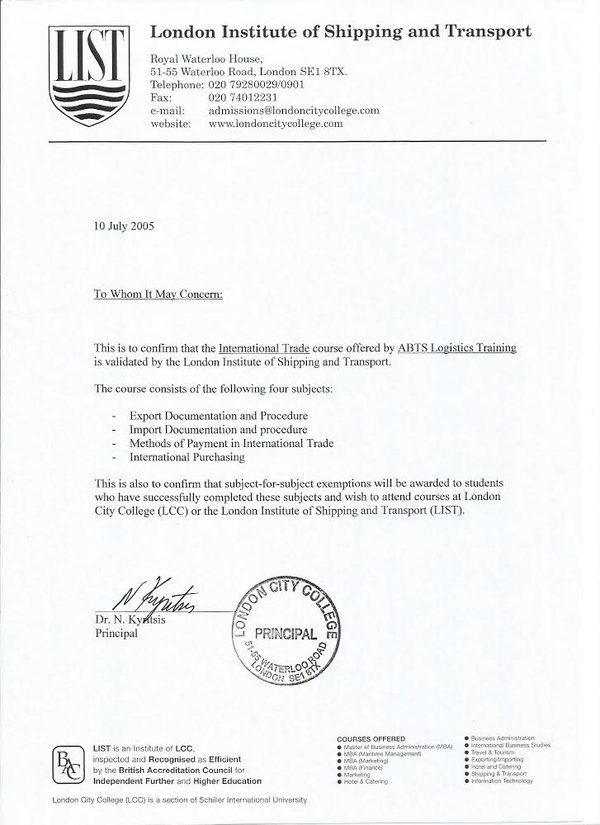 Best Trade Education Provider 2017
BEST TRADE EDUCATION PROVIDER 2017
by
Trade Finance Global
, a great honour to receive the award which recognises the high level of course presentation and content we deliver.
The judges comment, "We were impressed with the simple, straightforward and clear way that ABTS® presents their course. The course covers vital introductory elements such as Transport types, Payment mechanisms and Incoterms."