Last Updated: 25/03/2022
Occasionally we're contacted by manufacturers and sellers from around the word, showcasing their products. Some of these certainly look interesting and like they have some great potential. With the right agent, perhaps there could be some excellent opportunity for strong sales and great profits to be made.
We'll add products that we believe may have some potential to this page so you can research them and decide for yourself if they might be your cup of tea.
You'll need to make sure your negotiation skills are ready for the job, so be sure you know how to enter into your negotiations.
DISCLAIMER: We have no interest, financial or otherwise in the products listed. We do not have any product knowledge other than the descriptions below, nor any affiliation. Research products for your own purposes.
If you would like more information on any of these products, please contact us and we will provide contact details.
Eco-Friendly Grass Drinking Straws from Vietnam
A Vietnamese supplier of eco-friendly products (both disposable and re-usable) such as drinking grass straws and tableware from coconut shells/woods.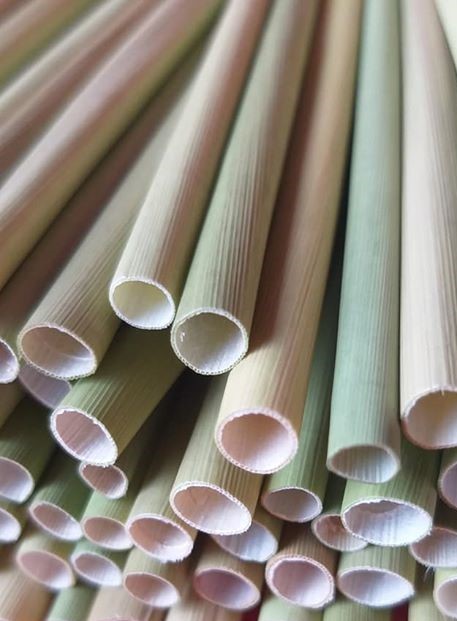 Grass straws are great alternative to single use plastic and are:
100% natural (no preservatives, chemicals, dyes, pesticides, etc…)
Single-use
Bio-degradable
Do not go going soggy and keeps shape well and can last for the whole day in both hot and cold drinks
Vegan and Gluten free
Easy to drink from
With plastic straws causing some many problems in our oceans and environment, public attitude is changing. Grass straws combined with other, eco-friendly products to form a strong range of products. Perhaps you can source eco-friendly products, such as eco-friendly coffee cups and something to replace plastic cutlery?
Next step will be to find buyers so try approaching restaurants, cafe's, coffee shops and wholesalers. Make sure you have your pricing and minimum orders figured out.
FREE Import Export Training
Learn how to start your own import export business.
A Light Bulb Making You Invisible to Mosquitoes
A German company has invented a lightbulb that makes people invisible to mosquitoes and other insects.
New, patented technology
Highly efficient and proven protection against widespread and disease-carrying insects
Prevention of insect-borne diseases
Product without toxicity, chemical contamination and environmental pollution
Ah the Summer! Heat, the garden, a beautiful holiday home, the pool, barbecues and…mosquitos! Many mosquitoes! Few things destroy a wonderful summer evening as quickly as a swarm of mosquitoes.
You've tried spray repellents, baits, Citronella candles, Tiki torches, and maybe even yellow lightbulbs. The expected effect has not materialized yet.
Could an ordinary light bulb solve your mosquito problems?
New technology creates a light frequency within a sphere of "action" at which insects lose their ability to find their target. Most Insects navigate by sun – or moon light, so the light that they can see attracts them. This product works on the principle that everything that is in the area of influence make it invisible to mosquitoes and other insects. Since they are not attracted to this special light, the effect is similar to that of conventional insect repellents, without however killing the insects or repelling them with the use of chemical substances.
Note: ABTS® Training has not seen nor tested the product but could be an interesting product that could be sold to hardware and DIY stores.
For more information contact us and we an provide contact details of the manufacturer.
Import Export Training Courses Online
Ready to break into international trade and become an agent for any of these products? I can only advise you to educate yourself. It's going to save you a lot of pain! Our online import export courses are taught with a series of pre-recorded videos so you can start any time, study at your own pace and there's no deadline to complete.
Our courses teach you the practical knowledge you'll need to know to trade successfully, confidently whilst maximising your profits. Taught by Alan Bracken, with 35+ years of commercial experience in logistics, he skips all the theory you'll never need to know but teaches you the practical side of how to move your goods around the world.
We were voted Best Trade Education Provider in 2017 by Trade Finance Global and our course has been validated by the London Institute of Shipping and Transport.
Check out our reviews on TrustPilot to see just how our courses have benefited our students.