(Last Updated On: 29/03/2022)
The story of Lord Alan Sugar is a great one, from selling radio aerials for cars and other electrical goods out of a van, to a market stall, to multimillionaire. Starting an import export business really isn't rocket science and can be hugely rewarding and make you financially successful but of course, is going to take time, dedication and some all fashioned hard work.
Start an import export business is challenging and will take some study and research but the rewards are great. Here's what we're going to cover so you know what to think about as you start your import export business venture:
Product Testing: Is Your Product Hot Or Not?
Find The Best Products For The Lowest Price
Get Samples From Suppliers
Safety In Numbers: A Range of Products Earn Bigger Profits
Understand Agencies
Learn How To Negotiation: The Art of The Deal
Learn How To Find Buyers!
Understand Incoterms 2020: Code Words for Logistics
Find A Freight Forwarder
Understand Marine Insurance: For When Disaster Strikes!
Remember Your Terms and Conditions
Setup Your Company The Right Way For You
Write Your Business Plan
Keep the Tax Man Happy!
Build Your Own Website
Start Your Own Your Own Import And Export Business
Some reports state that around 70% of us are unhappy in our job. This being true, it's always possible to change career, take the plunge and start up your own international trading business.
It's scary but for those that do and are willing to take the time to learn a new business, do their research, create a business and marketing plan and have the guts to take action, it's well worth it. Nothing's easy in this world but once a few sales start to come in, it's a very rewarding feeling seeing something come to life that you've built.
Starting an import business or any business for that matter, is exciting and hugely rewarding. The sweat, hard work and hours that you put into your own company, benefit you directly, rather than your boss or manager, you reap all the rewards. Making all the decisions and being accountable only to yourself will give you a feeling of freedom and the rewards are many.
Securing your own financial future, earning the respect and admiration of colleagues, friends and family as someone who took the risk and went out and built their own company is a satisfying feeling. Working the hours that you want to work is a huge advantage over having to work endless hours for someone else.
Let's get to the point and tell you how to set up your own company, how to trade on the International stage successfully and point out some of the most common pitfalls, so that you can setup and trade successfully and most importantly, profitably from day one.
For some inspiration, here's a story of how one of our students did exactly that and is now exporting Spanish wine to China.
Minimum Investment For Import Export Business
Other than knowing how to start an import export business, the next question is inevitably, how much will it cost? There's no single answer to that question, it depends on many factors. Obviously if you're importing high end luxury cars from Italy, you are going to need a significant amount of capital behind you, much more than if you were to import grapes from France for example.
So it's not so much, "how much do I need" as much as what's in your business plan and how will you fund it?
Is Your Product Hot or Not?
You've thought long and hard about the products you want to either import and sell or what products you're producing for export. If you're looking for some inspiration for ideas, we've got ides from six countries below to get you thinking.
Many are eager to jump right in, buy stock and start selling, however before you dive head first into your import export business and spend your hard earned money on stock, it's vital to test the water and find out if others are as enthusiastic about your product as you.
You may think that the product you want to sell will be successful and you'll make a healthy profit from it but in reality this may not be true. We've all seen Dragon's Den where budding inventors and entrepreneurs think they have the most revolutionary idea or product but the wise Dragon's don't see it and shoot it straight down! Just because you like a product it doesn't mean that the public will like it and part with their hard earned cash to buy it.
There are many ways to find opinions on your ideas and products. Sometimes you have to be a little creative in how you approach it but its time well invested. Start with friends and family and ask for honest opinions. Discuss pricing and ask your friends if they would pay for your product. Hold a focus group in your local neighborhood, give your product to the focus group and ask for their thoughts and feedback.
Find the Best Products for the Lowest Price
When it comes to selecting and sourcing products, my advice is, it's best to perhaps pick an industry that you are familiar with so there's less of a learning curve, if you're into mobile phone technology and already know and understand a lot in this field, it can be a good idea to follow this road.
You'll already understand the products that you're looking at and probably know pricing already so these are a few advantages to sticking to what you know.
It's extremely important to know where to buy your products from. This is one of the pillars of foundation of your import export business and will dictate if your business is profitable or not.
A common complaint we hear from many entrepreneurs is "I know what I want to import and sell but I don't know where to get it from". Where can you source products from with such a huge amount of suppliers in a global market place?
You must understand how to source your product from the right supplier with the right terms and price. Many traders rely on Internet suppliers like as Alibaba and other such companies. These companies a certainly worth looking at there's no harm in this but you're limiting your search.
There is a great myth among buyers in that you get the best price, product and terms from China. This is not always the case! China is not actually the centre of global trade. Sourcing from companies in Preferential Trading Countries (PTC) can be a much easier and cheaper way to go.
We've written a more detailed blog with where we discuss some ideas on sourcing internationally.
Get Samples From Suppliers
Facing buyers will be a key part of any trading that you do and following some simple guidelines will make the process easier, give you more confidence and give you a much higher conversion rate. Buyers will want to see samples of the goods they intend to buy and samples come in all shapes and sizes.
Some are easy to obtain from supplier such as clothing, toys and watches. Others are bulky, such as construction and capital equipment. Most producers will give a limited number of samples free of charge to a serious buyer or at a nominal cost.
It's important to make sure you know how the products work when you receive these samples, as you will have to make presentations and demo the product to potential buyers so familiarise yourself with all aspects of the product. This is where your market research and focus groups will come in very handy as you will be able to take all the feedback and questions you received and be ready for the same, preparing your pitch to cover these.
Make contact with companies and see what they can offer you and at what prices. If you're able to take a trip and go and visit manufacturers or factories, this is always time and money well spent and shows you're serious.
You'll also have the added advantage of seeing the product yourself, check the quality of the materials and the workmanship. Nothing really beats physically seeing it as photos and video really can't show this.
A Range of Products Earns Bigger Profits
Now that you have sourced your product, got your samples, conducted your research which is proving positive, you may feel ready to dive in, start your import export business and start approaching buyers and retailers, asking them to place orders.
Before taking that jump, it's very wise not to become complacent and make sure you vary your product range. This offers several advantages.
Concentrating on selling just one product will limit you. You should ideally have a complimentary range of products.
Appointments to buyers/retailers must result in a sale. If you show your potential buyer only one item, for example, an electric kettle and they do not want to place an order, your visit was a waste of your time. However if you then show the buyer your complementary range you have a better chance of securing an order. If they are not interested in your kettle, they may be interested in your unique coffee maker, toaster and waffle maker. You get the point, remember, there's always safety in numbers!
By offering a product range, even if your buyer likes the main product you wanted to market, they may also like other products within your range, so a purchase order that would have been for just one product, could turn into an order for several products. This increases profits for you and in the worst case, if the buyer did not like the first product you had in mind, they may like another in the range and still place an order. Don't limit yourself but keep as many options as you can on the table.
Understanding Agencies
Generally speaking, setting up as an export and import agent can be the way to go if you're looking for minimal financial commitment as it requires less financial exposure, so this is something to definitely consider.
Many businesses are set up as agencies. There are two main types of agencies available and it's extremely important you understand both. Both have their benefits and can offer you advantages depending on your personal situation and what you want to achieve. There are traditional agents and brokers. There is a lot to understand when dealing with agencies which is a little beyond the scope of this blog but we have a blog post that goes into much more detail on how to become an import export agent.
The Art Of The Deal
Negotiation is one of the highlights of being an entrepreneur and being "the boss". This is where you can set the terms of your business and drive a hard bargain. Negotiating is a key part of any business from the trader at your local market stall, to multi-billion pound companies the world over.
Hone your negotiating skills, be confident and a little charming and you can walk away with the deal you want. We've seen on Dragons Den how the dragons and the entrepreneurs will negotiate back and forth, sometimes quite intensely until the deal is done with both sides feeling great about the agreement. As an entrepreneur this is a great feeling, securing the deal you want and giving you more confidence going into the next deal.
At every junction of your import export business, you're going to have to negotiate. Once you've sourced your products, you'll have to negotiate the price, the quantities, the samples and it won't end there. When you approach buyers, you'll have to negotiate the terms of the sale, the retail price, the wholesale price, minimum order, delivery time, exclusivity and the list can go on. Contract terms will also need to be negotiated.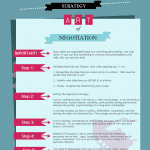 Buyers and Sellers seldom agree on terms and conditions of the contract on the first attempt. There are usually periods when both parties have to negotiate to reach an agreement. Before you enter into negotiations, you must develop an negotiating strategy. Here's a few negotiation techniques to get you started.
Negotiating becomes easier the more you do it. You'll start to get an idea of how far you can push and what the other party will be willing to give up. As you do more and more deals with the same parties, you will be able to negotiate better deals and likely more quickly as an element of trust will be built. As the other party gains trust in you by paying your bills on time and living up to your word, you may be able to negotiate even better deals going forward as you remove their "hassle factor".
FREE Import Export Training
Learn how to start your own import export business.
How To Find Buyers
Finding buyers for your products is obviously key to any import export business. There are several ways to find these buyers and I bet we have some suggestions for you that you haven't thought of.
There's quite a lot that we can talk about here so we've created a separate blog with some suggestions on how to find buyers for your exports.
Incoterms 2020
This is where you can really take hold of your import export business and show your import export knowledge. Terms of delivery is fundamental to any business trading internationally and once you're familiar with these you will be in a much stronger position to negotiate and trade.
It's absolutely vital that you are aware of these terms of delivery and understand them. By understanding these terms, you're protecting your goods and covering your risk. Get this right and you're half way to building your import export business empire. Get this wrong, you're going to lose money!
There are eleven different terms of delivery:
EXW-FCA-CPT-CIP-DPU-DAP-DDP-FAS-FOB-CFR-CIF. These are referred to as
Incoterms 2020. Check out our blog post covering "Incoterms: Think Codewords For Logistics" for more understanding.
These terms determine the buyer and sellers' obligation and using these terms will clear up any confusion and stop any issues before any disagreement arises.
Freight Forwarders
One other big part of the business of import and export is know how to use a freight forwarder. Eventually, you're going to need to use one, you'll outgrow the post office, the bigger your shipment size of your import and exports, so it's worth understand how they can help you and what to be aware of. We've written an in depth blog on what freight forwarders do and how they can help you.
The blog also includes some tips of what to be aware of and how you can protect yourself from being over charged. Most freight forwarders are there to help importers exporters and run an honest game but as with everything, there's always one or two bad eggs, so it's worth being aware.
Marine Insurance
Needless to say, insurance of your goods is a must. Without this, the money that you've paid for you goods, should anything go wrong, is unprotected and will hit your cash flow and profits hard. Accidents happen and it's a risk not worth taking and something that can easily be covered by insuring each shipment.
Marine Insurance gives cover from the sellers warehouse to the buyers warehouse, therefore it offers "Multi Modality" cover. As with all insurances there is small print and conditions that you must be aware of. Without understanding these, your shipment may not be covered, even though you have paid your premium. Taking the time to really understand insurance of your goods is vital to running a successful import export business.
Those Pesky Contract Terms and Conditions
Terms and conditions of trade are possibly the most fundamental part of business. Without terms and conditions agreed upon, there will never be a contract signed or an order placed.
Understanding the terms that your business associates want you to trade under and just as importantly, the terms that you will operate your business under, is massively important.
Before you start trading, it is essential you have your terms and conditions in place as a buyer and a seller. These terms and conditions will form part of your contracts and you must make sure these terms cover some basic issues.
It is very important that your terms and conditions fit the goods of the contract. For an example, if you are dealing in electrical goods, the goods must conform to International standards for that product.
In the case of food, the food must conform to import customs regulations and the food itself must conform to national hygiene standards, packing standards and shelf-life.
It's advisable to write your terms and conditions of trade with the help of a lawyer so you can be sure they will stand any legal challenge.
There is much to cover with terms and conditions which is beyond the scope of this blog but our Online International Trade course will cover this in more depth.
Setting Up Your Company
Now you're ready for the final step to take control of you future and become your own boss. Being an entrepreneur is exciting, negotiating and closing the deal is a rush and gives a great sense of achievement.
Hard work and perseverance is a must but watching your business grow, increasing profits and securing your own financial future is massively rewarding.
The final step is to decide how your company should be setup. There are two options, setting up as self employed or as a Limited Company.
Many trade successfully using both types of setup but you must decide what's best for you. Consulting an accountant and explaining your current situation, can be wise before you decide. An experienced accountant will help you make an informed decision and advise you which financial records you need to keep. Most accountants will give you one hour of their time for a reasonable cost.
Keep the Tax Man Happy!
VAT is a big part of running a business and it's extremely important to understand this as an entrepreneur and business person. If you expect your annual turnover to be £81,000.00 or more, you must register for VAT. One of the advantages of being registered is that you can reclaim the VAT you pay on goods you bought for your business but NOT on personal purchases.
An accountant will identify what you can claim for or go on line to the HMRC VAT website.
If you anticipate trading with a turnover less than £81,000.00 you may register for voluntary VAT and reclaim VAT on goods you bought for your business.
Import Export Business Plan
As with anything in life, it's important to plan. If you don't make a plan an just make it up as you go along, you're far more likely to fail. Make a plan and write it down.
The best way I've found to write a business plan is to work backwards. I find it easier to start by answering the question, "What is my goal?" If you want to have an online shop selling the latest range of tech gadgets and toy, work backwards from there.
You'll need a website, so plan this, look at costs, find coders and designers as we showed you how to in our guide.
You'll need suppliers, so find the best suppliers using the tips we mentioned above, research, make contact, start to build a network, start talking to people.
You'll need to know about freight forwarders and Incoterms 2020, so enroll in a training course so that you'll be familiar with these terms and how now to lose your shirt when you stating trading on an international level.
You'll need buyers. We all need buyers or there's no business. So use our guide as a starting point and experiment with what you have.
There's more that you're going to need to think about and include but this is to get you started. Work backwards and analyse what you'll need to achieve your goal your dream. There's no reason why you can't achieve, just work hard, stay focused, be persistent and don't take no for an answer!
Build Your Own Website
Once you've sourced your products and established your product range, consider how you're going to sell your products. Check our blog post with some ideas and suggestions to finding buyers but also consider using the web and setting up you're own website to export globally.
Your own website has several advantages as you can cut out the middle man from any direct sales and also acts as a shop window for your company for any new suppliers you'll contact making you serious and professional.
These days it doesn't have to cost a fortune but we go into much more detail in our blog post on how to export globally.
Be Your Own Boss – Get The Right Training
There's more to learn to fully run your own import export company but this should give you some good ground work. Once you've thought about these points and written down your ideas and made notes after doing your homework, you'll be in a much stronger position to get going.
It's hard work but the challenge is rewarding once you start the get the first coupe of deals done. You'll grow in confidence and be able to streamline each part of your supply chain as well as learn the best avenues for selling your products.Many people start their businesses without being aware and unfortunately, will fold within the first 24 months suffering the loss of all the money they invested. It's so important to understand your risks when importing and exporting, so we've make sure to review our quick guide on the nine most common mistakes when exporting so you're not a victim of any of them.
In order to really understand all aspects of trading globally, check out our online International Trade course. It's a "to the point", all-in-one course that teaches you exactly how to import and export in the real-world. No logistical theory, just streamlined content taught with a series of entertaining animated videos, validated by the London Institute of Shipping and Transport.
People Always Ask…
The following four questions are the most common that people always ask:
Is an import export business profitable?
The short answer is yes. There are fantastic, niche products all over the world that can very profitable if you're willing to do the market research, course suppliers and understand the import process.
As far as whether your business will be profitable, it's going to depend on how much time you dedicate to building the business and gaining the correct practical knowledge that you're going to need to become a successful importer.
See below for a video were I tell you the 5 biggest money deals I had for some inspiration.
Which business is best for Import Export?
The business or industry that you have an interest in with products you enjoy leaning about and understand.
I recommend you stay within your area of interest and understanding or 'circle of competence'. If you love tech gadgets, look at mobile phone accessories, portable hard drives, USB sticks and the latest tech. You'll understand what you're looking at and learning about these products won't be difficult for you and you'll enjoy exploring new products.
If you have no interest in cars, mechanics and engines but go into this, just because you think it's profitable, you will have a harder time understanding the product and you won't enjoy learning about the industry.
How much does it cost to start an import export business?
You're going to need to cover your basic costs first. Mobile phone, computer, car or transport to visit buyers and these essentials. After that, it's dependent on whether you will trade as an import export agent or general importer. As a commission agent, you need much less capital as you are not buying goods, just acting as a middle-person.
As a general importer or stockist agent you'll need much more capital as you're buying the products and selling them on, in which case you need enough funds to pay for and ship your first order.
How can I start a small import export business from home?
Identify what product or range of products you want to sell or represent. Find suppliers or manufacturers of these products and get samples. Select a supplier based on quality and cost then start to research buyers. Choose between wholesalers and retailers or a mix of both. Make a list and make contact with each to arrange a meeting and present your products.
My 5 Biggest Money Deals
Now you've digested all of that, I'll address a question I've been asked by many, as they consider getting into the import export business, what were my five biggest "earners". So to answer that question, I have added a video on YouTube and discuss some of the details of my five biggest deals:
Supplying And Constructing a Leisure Centre in Libya
Importing Raisins from Turkey to major UK supermarkets
Acting as a Stockist Agent For Door Security Alarms From Hong Kong
Supplying Baby Cot Covers From Italy To Major UK Outlets Including Harrods of London
A Contract To Supply And Ship A Variety Of Second Hand Construction Equipment To UAE
Import Export Business Ideas and Opportunities
As with any small business venture, sometimes we need help getting ideas together as a kick start to moving things to the next level. In setting up export businesses, the first question is always, "What can I import and sell?". Finding a niche or a gap in the market takes some time and research but there's generally a market out there for everything.
There's literally a world of opportunity within international trade and the best part about it is researching what's out there to import and sell at home, is the chance to travel and discover amazing products from other cultures and countries. Before you know it you'll be an international trader running a successful business selling quality products from every country!
Well, let's take one step at a time, so pack your bags and grab your passport, here's some ideas to get you thinking from six countries. Once you've figured out what you want to sell, check out our guide on how to find buyers for your products.
Import From India
Leather Products
Leather is a prominent industry in India with leather also being one of the most widely traded items in the world, always in huge demand and can be considered ageless. Shoes and coats never go out of fashion and can last for years, so becoming an export merchant for this niche may not be a bad idea. Leather purses, bags, briefcases, belts, wallets, gloves, the list goes on, there is a huge range of products to import.
There are more than 1000 leather exporting companies in India, making it arguably one of the best import export business in India. Some of the prominent players are Prara Leathers Private Limited, Rahman Industries Limited, Farida Prome Tannery Private Limited, Tata International Limited, Super Tannery Limited and Blue Diamond Leaders.
Jewelry and Precious Stones
India has long been considered to be the hub of the global jewelry market because of its low costs and and highly-skilled labour. India is the world's largest cutting and polishing centre for diamonds. The gems and jewelry market in India is home to more than 300,000 players, with the majority being small players, so this is a great opportunity to go to India experience the culture, speak to jewelry dealers and see what opportunities are there.
Jewelry is such a huge market in India with a market size of US $41.65 billion in 2021 and is expected to reach US $ 70 billion by 2025, there's no reason why you can't take a piece of the pie and start trading in jewelry.
For more ideas, see our "What Can I Import From India" post.
Import From Egypt
Cotton
Egypt is famous for having the highest quality cotton in the world and is always in demand, worldwide. Production using fine Egyptian cotton includes shirts, fabrics for trousers/shorts, worsted wool fabrics, denim, fleece, jersey, flat/woolen knits and much more. Apparel production includes active sportswear, outerwear, underwear, suits, socks, infant wear etc. Production of arguably the most famous use of Egyptian cotton includes a wide variety of bed sheets and bath towels.
Perfumes and Cosmetics
Egypt was once the prestigious center of the international perfume industry. Perfumes were created and mass-marketed elsewhere in the ancient world but it was Egypt that was most renowned and identified with the international perfume trade.
80% of the world's natural jasmine products, come from Egypt, where specialists in this ancient art extract the aromatic oils from a profusion of flowers, leaves, roots and herbs and export them to perfumers in Paris, London, New York and even Moscow. Egyptian perfumes is a huge export market with some great opportunities.
For more ideas, see our "What Can I Import From Egypt" post.
Import From Nigeria
Locally Made Weaves
According to some estimates, Africa's dry human hair export market, this being the market for weaves, wigs and hair extensions, is right now worth over $6 billion a year and growing rapidly. Western countries, particularly the US and UK are in high demand of weaves and will pay top dollar for real human hair. Incidentally, Thailand is also a great source for real human hair, sold in many of the markets for very reasonable prices.
Ginger, Garlic, Sesame Seeds and Nuts
Nigerian exports of nut related produce including oil seed, oleagic fruits, grain, seed, fruits is massive. Sesame seeds are in much higher demand too being that Sushi restaurants are now so popular. Ginger is one of the most traded spices in the world and Nigeria has an abundance. Starting a Trans-Sahara or Trans-Atlantic trade with these products will be profitable but take some research and time to find buyers for your exports. Garlic is also on top of the list and is easily exportable from Nigeria.
For more ideas, see our "What Can I Import From Nigeria" post.
If you're getting a taste for an importing business and serious about import and export, sign up to our free training, " How to start import export business. "
FREE Import Export Training
Learn how to start your own import export business.
Import From Turkey
Knitwear
Exports from Turkey are exploding with $225.4 billion in 2021, an all time record high, demonstrating the high level of demand for Turkish products. Turkey is one of the world's leading manufacturers of knitted fabrics, having the largest share in Turkish industrial production and being one of the first established industries in Turkey. Turkish knitwear is known to be of the highest quality with worldwide competitive pricing making it an ideal product to import. The potential for solid profits within this textile is huge.
Carpets
One of the world's most prominent, long established carpet manufacturers, Turkey is continuously expanding its global market share with increasing exports year-on-year. The Turkish carpet industry is renowned worldwide due its superior-quality products and advanced technology in production. Turkey holds a 15% world market share in carpet trade and ranks in the number two spot behind China who takes the top spot.
For more ideas, see our "What Can I Import From Turkey" post.
Import From South Africa
Wine
South Africa's wines are held in very high esteem but South Africa is not taking full advantage of and could export more wine to the rest of the world. With a weaker currency and some export promotion, South African wines are comparatively cheaper to those of other countries with stronger currencies. South Africa is currently the 12th biggest exporter of wine, with wine exports of SA bringing in $661.6 million. However, South Africa's wine exports was the 2nd cheapest of the top 13 wine exporting countries in the world. This is an export market waiting to be taken advantage of and will likely see comfortable profits.
Gems and Precious Metals
South Africa Exports of Pearls, precious stones and metals hit US$20 billion in 2020. Needless to say there is always a demand for diamonds and gold around the globe. The nations with the highest demand are Japan, USA, UK, Hong Kong, Germany, UAE and Belgium.
For more ideas, see our "What Can I Import From South Africa" post.
Import From Thailand
Mobile Phone Accessories
In every mall, high street and market stall, there are shops selling just mobile phone accessories. From unique looking earphones, crazy and cool phone cases, to selfie sticks and battery packs the appetite for the latest, coolest phone gadget is is enormous, worldwide. Importing these products is a great opportunity and the cost of these products in Thailand are significantly lower than other countries worldwide, coupled with quality craftsmanship.
Shoes
Shoe shoppers love Thailand! There are a gazillion varieties of shoes available in Thailand and at great prices. Importing shoes is a relatively safe investment as demand is stable and profit margins are solid. Street markets and local retailers are a good place to start when it comes to finding buyers.